Kate – The Seeds of Sibling Rivalry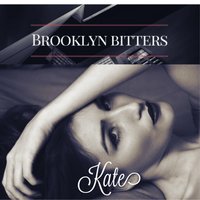 Oh, sibling rivalry. I've seen it up close. Fortunately, as the only daughter and a middle child…my role was the peacemaker and I didn't have anyone to compete with (or wasn't interested). But I did have a front row seat. It was sometimes entertaining, funny, and at times…upsetting. Where does it come from? I'm pretty sure the seeds are planted early. In this scene of my upcoming novel, Brooklyn Bitters, although subtle…you can get a sense how it started:
I spooned another helping of gumbo. It felt good to be called a girl at forty-two. As for the beautiful part, I was no Stacey with her sexy body and pretty face. My face wore the signs of too much reading; I had lines between my eyebrows and the beginnings of crow's feet. I got my dad's brown eyes instead of Mother's blue, and my dark hair touched my shoulders with a touch of gray at the temple. At least, I got Ma's high cheekbones, full lips, and slender, tall frame at five feet nine. I was best described as average. My father always called Stacey the beauty and me the athlete. Of course, I could barely manage twenty push-ups and was always on the tail-end of a one mile run, but he had tried to give me something.