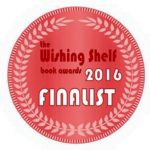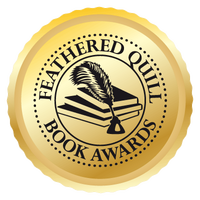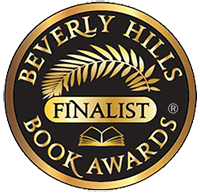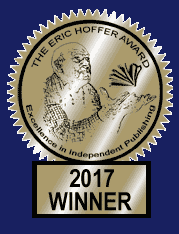 From Kirkus Reviews
"A dark, stirring novel with a riveting final twist whose implications linger well after the last page" —Kirkus Reviews
Review
★★★★★ "A page-turning psychological thriller that grabs the reader's attention right from the start. The premise of the novel promises a dark and gritty story. And the author delivers. If you enjoy well-crafted thrillers that will make you cry, hold your breath, and ruminate, give this book a chance. There are plenty of twists and turns to keep you wanting more." SPR Review, 5 Stars.
"There is a natural flow of De Smet's pen that allows the reader to be an active listener. This story has no drag whatsoever and the voice of compassion De Smet maintains throughout the entire novel is tremendous. Pages in the Wind is a superb example of how an outstanding novel of compassion and grit is written!"–Feathered Quill
"Secrets and deceit are the main themes in this captivating debut novel about a long-suffering woman who has never felt like she's belonged. Flawless writing transports readers back through Emily's past to uncover a disturbing truth, and keeps the twists and turns creative and fresh. Emily's pain is palpable — as is the anger she feels towards those who've treated her reprehensively. The explosive conclusion is as shocking as it is fulfilling."–RT Book Reviews
De Smet pens a chilling tale in her extraordinary debut. Not intended for the faint of heart, Pages In The Wind is nothing less than a powerful and provocative read. 5 Star Review–Manhattan Book Review
Pages in the Wind is a page-turner with an unexpected twist that stays with you long after you finish the story. Sally Saylor DeSmet delivers a genuine story of loss, violence, abuse, and secrets that changes you forever."–San Francisco Book Review
Pages in the Wind is a riveting read; one I found quite impossible to step away from until I had read it through. Within its pages rests a first-rate psychological thriller and one of the most compelling coming of age stories I've read. De Smet's writing style is haunting and delicious as her Emily narrates the marvelous episodes in her life as well as the most awful and nightmarish. Some passages shine so brightly; such as that describing Emily and Perry's evening at his parents' home. Others are sadly realistic in their starkness and brutality. Pages in the Wind is not just an impossibly good debut novel; it's an outstanding work of literature and it's most highly recommended.—5 Stars, Readers' Choice
"Desmet has done a fantastic job of creating a tense atmosphere. This is a great novel that I will recommend to other readers!"—Judge, 24th Annual Writer's Digest Book Awards
Pages In The Wind by Sally Saylor De Smet is a wonderful, suspenseful read. The story centers around Emily, a young girl trapped in a horrible nightmare of abuse and secrets. Dominated by her father, haunted by secrets and lost memories, and rejected by a cold mother lost in her own world, Emily longs for freedom. While death haunts her, life terrifies her with loss, suffering, and cold loneliness. But right when it looks like she might break free, love gets in the way, sending her down a path of darkness and certain tragedy that could destroy her and everyone she cares about.
In Pages In The Wind, Sally Saylor De Smet creates an adventure filled with terror, hope, and regret. The character of Emily is well done, coming alive with moments of youthful innocence, rash decisions, and raw honesty. Her journey is one of despair as she searches for love and understanding while trying to reconcile herself with a past she's not sure she wants to remember. Every moment of this story drives toward a desperate end that is both shocking and emotionally devastating. The tragedy of Emily's family is so real it almost seems too much to believe, but the darkness that drives desperate people goes to places one sometimes wishes only occurred in nightmares and dark stories. In all, Pages In The Wind is a journey I would easily recommend to anyone who likes page-turning, soul-searching tales that reveal the emotional path which leads to murder and redemption.-Kris, Readers' Favorite
Wow. This book has absolutely left me speechless. I would recommend this to anyone and everyone. Reading a synopsis of this book couldn't even prepare me for the emotional roller coaster the author would take me on. As soon as I opened the first page, I was immediately immersed and engrossed with this incredible story. This story follows a little girl named Emily and her life from a little girl through her fathers murder. The story paints a beautiful, but heart breaking story that elicits so many emotions from the reader. I don't remember the last time I cried over a book, but this book definitely got some tears from me. The authors amazing ability to connect Emily with the reader makes me feel like I've known her my whole life, it's something that I haven't experienced in a long time. I can't wait to see what beautiful masterpiece this author will bring forth next. Anna, Goodreads
Breathtaking and Heartbreaking In the beginning I connected with the Emily and the abuse, but unlike her I fought back. Then remembering this took place in the 60's I realized I didn't really fight back. Now as an adult I found myself feeling her every emotion both mentally and emotionally. This was such a hard book to put down it only took 2 days to read. Towards then end before it was revealed I had figured out the major secret, but that didn't stop me from being held captive till the very end. Truly one of the best books I have ever read. -Celina, Goodreads
Pages in the Wind is a gripping psychological thriller that will have you turning pages until it's over and even then, you won't be able to stop thinking about it. It tells the story of Emily, in 1966, who is in prison for her father's murder but remembers nothing about her life. She is taken through regression hypnosis to recover the truth about that night and her entire life. This novel reads more literary than most contemporary novels which is wonderful. The story is emotional, turbulent and will have you scared, sad, and all sorts of other states of emotion. Suspenseful with lots of twists, turns and surprises, this is not a "feel-good" book but one of family secrets, resilience and survival. I loved it! – Rhea, Goodreads
This is not my normal genre and at first was afraid it would be too violent. However, after the first 30 pages, I could not put this book down until I finished it. The skilled grandfatherly psychiatrist created an environment of safety that enabled Emily to recall past events. The author shows how the resilience of the human spirit can surmount the darkest of experiences. I loved this book and look forward to reading the next book. – Linda, Goodreads
OMG!! Where to start……first of all I think I lost 5 pounds reading this because it was so intense, very hard to put down, I forgot to eat! Not my usual genre..I'm more horror/mystery, but this DID hit on those anyway. There was a lot of relatability to me so it made it an extra dark read. The brokenness of the main character brought immense sadness, yet also it made me root for her as well. The whole book played out like a drama in my head, and I couldn't get enough of it. The way it was written was very easy to understand backwards time frames. If there were more stars, I'd give it a 10!! It would be awesome if there was a PART 2 kind of follow up..there is more than enough material to play it forward. How I wish this was a movie..it should be!-Kim, Goodreads
As an avid reader I am always looking for books that capture my attention. This one is one of the rare ones that I can honestly say captured me with the first page and kept me enthralled the whole way through. I didn't want to put this one down, I was quite annoyed when I had to for the reality of work LOL.
This book is a psychological thriller and is one of the best I have read! I can't wait to see more from this author. This book involves multiple characters intertwined together through 19 years..I won't give away any spoilers, I'll just say the twists and turns are throughout the entire book. What happens behind closed doors in the lives of people? Why are some people damaged while others thrive? What secrets do you hide deep inside and suppress to protect yourself and others? This story has so many areas it covers and makes you think deep if you are truly paying attention. I hope that there is a second book to this story, to see what happens when you face the truth. I was thrilled to win this book in a goodreads giveaway thank you!!! —Mel, Goodreads
This writer is very, very good. She is able to bring to life her characters, and provide the reader with a tense plot at the same time. The best part was the ending which was very fitting after what the hero is put through. The best word to describe this novel is 'tense'.' Amazon Reader
'A novel of abuse and terrible loss, this is not an easy read. But it is captivating; to be honest, I didn't put it down for two days. The final chapters blew me away. Excellent.' Amazon Reader
This book is much better written than your standard thriller. For me, it was up there with Silence of the Lambs for shock value. The writing really is exceptional; I'm amazed this is her first novel. The big publishers should be taking a look at her work.' Amazon Reader
'I just wanted to save this girl. A story of this nature is so powerfully written, it pulls the reader in. Upsetting them, yes, but also giving them a fantastically entertaining read.' Amazon Reader
Picked this as my monthly kindle first read last month. Reading this story was like making a winter stew then sitting down to eat it savoring every mouthful to finally lick your fingers in satisfaction.
Ms. De Smet starts out simmering her ingredients bringing them to a bubbling boil — the tears you'll shed. This heartbreaking story will make you want to reach into the main character "Emily's" world and protect her from the horrors of her life. Even though there is an underlying unconditional love two people in her life have for her, they are unable to help.
I gave this tale five stars because it appealed to me emotionally.-Minerva, Amazon Reader
 Pages in the Wind, Sally Saylor De Smet, Greenly Publishing – Nineteen-year old Emily Quinn is in the San Francisco County Jail. Charged with murdering her father, but not remembering any details or the reason why, she has been assigned to a renowned prison psychiatrist. Dr. Lieberman is attempting to discover the darkest secrets buried inside the tortured mind of a girl-killer. Through regression therapy, doctor and patient painstakingly form a partnership, tear open the scars, explore heartbreaking abuse, and unwrap the circle of treachery. Her brother, Robert, always her protector, is no longer able to stand between her and the painful realities of her mental and physical damage. Will the final diagnosis prove that Emily willingly and knowingly performed a brutal act of revenge? Or is there much more going on? Sally Saylor De Smet does a great job of entangling readers in an unbelievable web of psychological torment—Eric Hoffer Award
Review: Pages in the Wind by Sally Saylor De Smet
★★★★★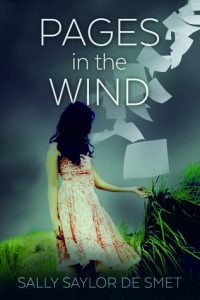 Pages in the Wind by Sally Saylor De Smet is a page-turning psychological thriller that grabs the reader's attention right from the start.
Emily Quinn is detained at the San Francisco County Jail after the brutal murder of her father. She has no memory of the murder or of her past. Her mother hires a world-renowned psychiatrist to help Emily recover her memories and to aid in her defense.
While under hypnosis Emily recovers countless painful revelations and family secrets. Can Emily uncover the whole truth?
The premise of the novel promises a dark and gritty story. And the author delivers. The beginning pages holds back a lot of information on the murder. The reader is aware that it occurred and that Emily will be going on trial, but the key information is unavailable, forcing the reader to fly through the pages to uncover what really happened.
The buildup to the finale is methodical. Along the way, De Smet leaves clues, some are easily recognizable, while others don't jump off the page until the very end. It's the hidden clues, obviously, that hold the key to the mystery and when it all comes together, the ending will not only shock most readers, it'll disturb many and leave a lasting impression.
Human nature is many things, including dark. As the reader delves deeper and deeper into Emily's childhood, it becomes clear that she was a victim. Yet, the knowledge that she murdered her own father makes it difficult for the reader to reconcile his or her feelings for Emily. This back and forth aids reader engagement and keeps the reader glued to the pages.
While the purpose of the meetings with the psychiatrist is to unearth the events leading up to the murder, what actually comes out of the sessions is beyond disturbing. This isn't simply a case of child abuse and neglect. Those are factors, of course, but it's also an excellent examination of how damaging family secrets, hidden agendas, lack of love, and controlling tendencies can completely rip apart a family.
Emily is undergoing treatment in 1966. The date is vital to the story. Back then, it was typical for teachers, neighbors, and family friends to look the other way. Emily becomes invisible to everyone and this perpetuates her belief that she really doesn't matter. And it reinforces the idea that she should try at all costs to act normal. Reading her story is heartbreaking. But it's more than that. It also points a finger at society. How could so much go on behind closed doors and no one noticed or said anything? The sad fact is, even today, this happens more than most would like to admit.
Pages in the Wind delves deep into psychological abuse making for uncomfortable reading at times. If you enjoy well-crafted thrillers that will make you cry, hold your breath, and ruminate, give this book a chance. There are plenty of twists and turns to keep you wanting more. This is the author's first book. Keep an eye on her. She has talent and more than likely the next book will be even better.