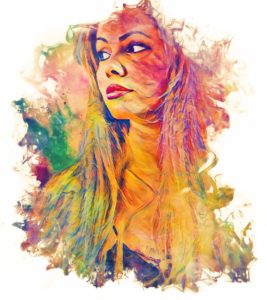 There's always one character that's easier and fun to write. In Pages in the Wind it was Doctor Lieberman, a lonely, celebrated psychiatrist with a sharp mind and tragic past. In Brooklyn Bitters, it's Stacey, a self-indulgent narcissistic and sexy homemaker. Two entirely different characters. Why they were my personal favorites, I don't know. They have nothing in common but just seemed to jump onto the page with ease. Here's an excerpt of Stacey. Maybe you'll sense why she was fun to write:
Her hairdresser, Debbie, raised her brows. "Quit yer belly achin'. Told ya we'd be done in forty-five minutes. Ain't easy covering up your red roots. Why not go back to your natural color? Red's in now."
"No way! Men hate redheads. Besides, I was meant to be a blonde. All the beautiful actresses are blondes. You think Farrah Fawcett would have hit it so big as a redhead?"
Debbie shrugged. "Well, stop bugging me unless you want the world to know you're a redhead."
"Now, Deb! You know how I fret about these parties. Frank will die if he doesn't make regional manager soon. He's done everything to impress his boss. These parties give him a chance to strut his stuff. Plus, after a few martinis, the boss will loosen up."
"Does the dude have a wife?" asked Debbie.
"Yeah, I know what you're thinking…and yes, I aim to make her my best friend tonight."
"You're barking up the wrong tree," she said, waving her brush. "A strapless dress is sure to get her knickers in a knot. Women don't like sexy blondes sniffin' around their husbands."
Stacey giggled. "You might be right. She's twenty pounds overweight with the sex appeal of an old nun."
Debbie nodded. "I rest my case."
Stacey pulled up the spaghetti strap on her purple tank top. "Well, I can't disappoint Frank. He wouldn't admit it, but he gets off when men can't take their eyes off me. After all, he's the lucky one going home with me. Tell you what…I won't wear a push-up bra."
She smirked. "Hell's bells, you got cleavage in a turtleneck."