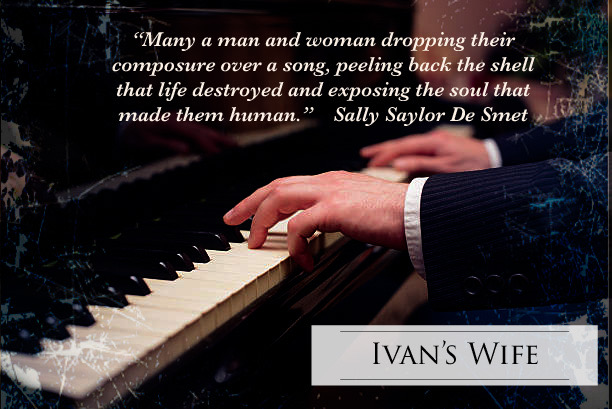 Ivan, a famous and celebrated composer, sees his son, Dimitri, as a failure. He discounts him not only for his mental problems but his lack of musical abilities. But, growing up under the weight and criticism of a Svengali only pushes Dimitri's talent into the shadows. In this scene, we see how Dimitri feels about the music his father could never see.
"Good," I said, turning back to Delia. There was something about her. She sat with her long graceful arms in her lap, so still yet fluid, her beautiful face holding onto a sight that no one else could see. Every so often, her lips would part as she mouthed the words, "Nussun Dorma," an Italian song of love often sung at weddings. I wondered if it might be their song, symbolizing the love she had for her husband. Music stirred people. I'd seen it many times at the restaurant. Many a man and woman dropping their composure over a song, peeling back the shell that life destroyed and exposing the soul that made them human. I'd seen a song transform a monotone heart into an eager kiss full of fire and raging desire.
I took a deep breath, moving my hands in small circles to warm them. Nussun dorma was not easily transformed into a solo piano piece. I steadied myself, feeling the keys beneath my fingers as I mouthed the words, "None shall sleep, even you, oh, Princess." The emotion of the piece took over, breaking the silence of the room, filling me. The notes seemed to touch my fingers and spread outward, melancholic yet stirring. The space between the music and the world disappeared.